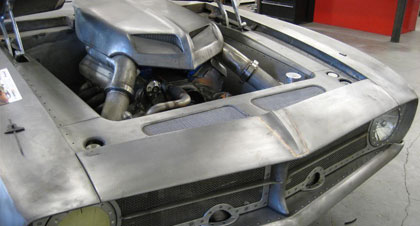 At Precision We offer quality products, trained personnel and a commitment to "on time" completion schedules. Our goal is to provide the right product, on time, and at a competitive price to our customers.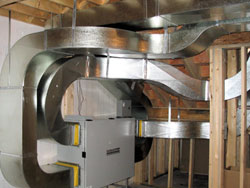 Precision Sheet Metal is an Virginia company located in the heart of the Hampton Roads Area. We provide standard and special precision sheet metal fabricated parts and metal stampings are our specialty. Our care of service combined with extensive experience in manufacturing processes. This combination of experience and service ensures efficiency throughout the entire project, from design concept, through prototype, to the finished product. We provide concept, design, engineering, fabrication, painting, finish, assembly, packaging and shipping services.

Our wide range of cutting-edge products and services includes:
* Duct Fabrication
* Full Coil Line
* Plasma Table
* CAD/CAM
* Coordination/Detail Drawing
* "Super Flange" (Duct Flange)
* Same Day Service
Precision Sheet Metal of Virginia Sheet Metal Services
At Precision Sheet Metal of Virginia, we pride ourselves in providing our customers with the highest quality and high value in every order. Precision Sheet Metal are here to assist you with all of your custom sheet metal and custom sheet metal fabrication needs and Precision Sheet Metal Virginia assist you on your next project.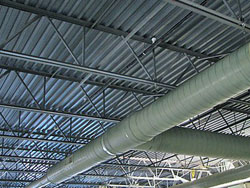 We work closely with our customers to ensure that you are completely satisfied with your order and that your project is completed on time. We are manufacturer of sheet metal parts; we have CNC machines for our tooling system, with punching and plasma cutting available. It is our well-known level of service and our cutting edge technology that sets us apart from our competitors.
Precision Sheet Metal of Virginia is a leader in sheet metal fabrication. Our services require a high degree of skill, high tech machinery and thorough knowledge of metal working. We strongly believe that by incorporating the latest technology into our services we can provide our customers with outstanding results. We are a full line sheet metal manufacturer for residential and commercial HVAC, and roofing industries since 2005.
Industrial Applications:
* CNC Plasma Cutting
* Single Walled
* Double Walled
* Spiral Pipe and Fittings
* HVAC
* Custom Parts
* Full Coil Capabilites
We stock a variety of material for your convenience including:
* Sheet Metal
* Galvanized Metal
* Black Iron
* Stainless Steel
* Aluminum
* Aluminum Tread Plate
* Painted Metals
* Copper
* Expanded Metals
* Perforated Metals
Precision Sheet Metal Virginia HVAC Ductwork
Why manufacture ductwork for your heating and air conditioning jobs when Precision Sheet Metal delivers HVAC duct and fittings including Spiral Duct. Read more...
Precision Sheet Metal Virginia
Industrial Ductwork
Precision Sheet Metal supplies welded HVAC ductwork of any size in materials ranging from galvanized, stainless steel to aluminum, HR steel, paint grip, and perforated. Read more...
Precision Sheet Metal Virginia
Contract Manufacturing
We provide value added capabilities in structural steel products, fitted weldments, electrical and pneumatic controls, painting, and machining services. Read more...
Precision Sheet Metal Virginia
Precision Sheet Metal
Is a fabricator of premium ductwork and fittings for Commercial, Industrial, and Institutional HVAC construction projects.