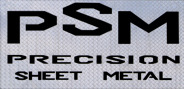 Monday - Friday 8 am to 4 pm
We offer quality products, trained personnel and a commitment to "on time" completion schedules. Our goal is to provide the right product, on time, and at a competitive price to our customers.
Duct Fabrication


Full Coil Line


Plasma Table


CAD/CAM


Coordination/Detail Drawing


"Super Flange" Duct Flange


Same Day Service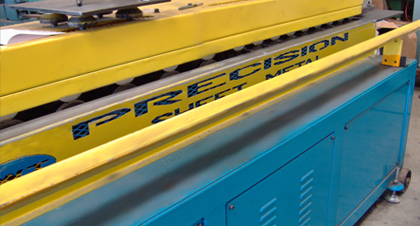 We value our customers. They are the life force of our business. We bring the values of our family to work, in order to better service our customers. We observe the golden rule of proprietorship and treat each customer, supplier, and employee in the way we prefer to be treated and because our customers are loyal, they deserve our highest standards.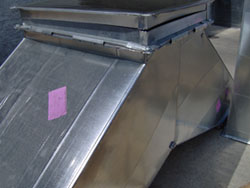 We work closely with our customers to ensure that you are completely satisfied with your order and that your project is completed on time. We are manufacturer of sheet metal parts; we have CNC machines for our tooling system, with punching and plasma cutting available. It is our well-known level of service and our cutting edge technology that sets us apart from our competitors.
Precision Sheet Metal of Virginia is a family owned company serving the HVAC industry since 2005. Precision Sheet Metal of Virginia was started in a garage. Under the Brown's ownership the company has grown to a well stocked 14,500 square foot facility equipped with state of the art machinery. As the company evolves its commitment to its original values of exceptional customer service, value, and workmanship remain unchanged.
We at Precision Sheet Metal of Virginia guarantee to translate your concepts into reality in the fastest, most high quality manner possible. Together with our expert staff and full range of precision sheet metal working capabilities, we can help create and manufacture anything you can imagine. By using our experience to meet the pricing and timing needs of modern business.  We focus on our customers, this is how we do business.
CNC Plasma Cutting


Single Walled


Double Walled


Spiral Pipe and Fittings


HVAC


Custom Parts


Full Coil Capabilites


Sheet Metal


Galvanized Metal


Black Iron


Stainless Steel


Aluminum


Aluminum Tread Plate


Painted Metals


Copper


Expanded Metals


Perforated Metals