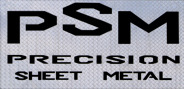 Monday - Friday 8 am to 4 pm
We offer quality products, trained personnel and a commitment to "on time" completion schedules. Our goal is to provide the right product, on time, and at a competitive price to our customers.
Duct Fabrication


Full Coil Line


Plasma Table


CAD/CAM


Coordination/Detail Drawing


"Super Flange" Duct Flange


Same Day Service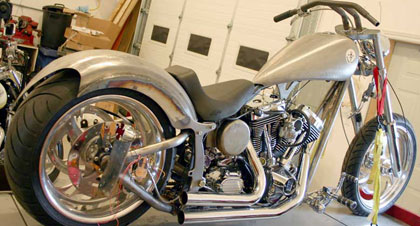 At Precision Sheet Metal of Virginia, we pride ourselves in providing our customers with the highest quality and high value in every order. Precision Sheet Metal are here to assist you with all of your custom sheet metal and custom sheet metal fabrication needs and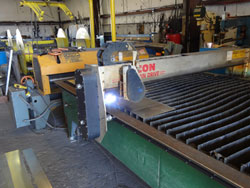 assist you on your next project. We work closely with our customers to ensure that you are completely satisfied with your order and that your project is completed on time. We are manufacturer of sheet metal parts; we have CNC machines for our tooling system, with punching and plasma cutting available. It is our well-known level of service and our cutting edge technology that sets us apart from our competitors.
Precision Sheet Metal of Virginia is a leader in sheet metal fabrication. Our services require a high degree of skill, high tech machinery and thorough knowledge of metal working. We strongly believe that by incorporating the latest technology into our services we can provide our customers with outstanding results. We are a full line sheet metal manufacturer for residential and commercial HVAC, and roofing industries since 2005.
Precision Sheet Metal provides custom fabrication throughout the Hampton Roads Area; including Norfolk, Suffolk, Virginia Beach, Chesapeake, Newport News, Hampton, Poquoson, Portsmouth and Williamsburg. We supplying many industries including industrial, automotive, office, aluminum and steel foundries, farming, food processing, construction, municipalities, golf courses, public schools and residential.
Precision Sheet Metal is SWAM certified (Small, Women and Minority - Owned), a eVA Vendor (Virginia's Procurement System), and a SAM Vendor (System for Award Management - Official U.S. Government System) business.
CNC Plasma Cutting


Single Walled


Double Walled


Spiral Pipe and Fittings


HVAC


Custom Parts


Full Coil Capabilites


Sheet Metal


Galvanized Metal


Black Iron


Stainless Steel


Aluminum


Aluminum Tread Plate


Painted Metals


Copper


Expanded Metals


Perforated Metals


Hampton Roads


Norfolk


Suffolk


Virginia Beach


Chesapeake


Newport News


Portsmouth


Williamsburg